Best SAT Test Prep Courses and Tutoring in Madrid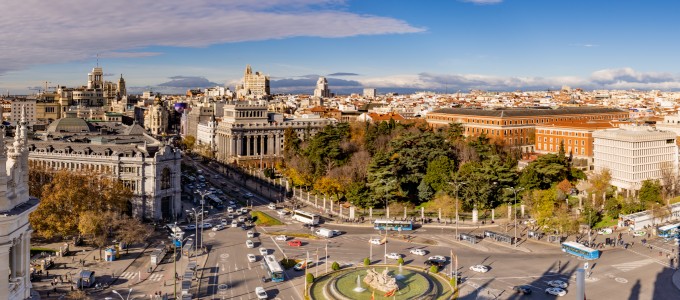 For many college applicants, the Scholastic Assessment Test, or SAT, is one of the biggest challenges that they must overcome during the application process. Designed to measure basic skills in reading, writing, and math, the SAT is effectively used to determine whether or not a potential applicant has the academic potential to thrive in the program they are applying to. Academic success is critical and therefore only those with the proven potential to succeed will be accepted into the top colleges and universities. In Madrid, Manhattan Review has the tools and resources to help develop you so that you can achieve your best possible score on the SAT and gain acceptance into your school of choice.
For over 15 years, Manhattan Review has been specializing in world-class SAT test prep consultant services all around the world, helping prospective college students, just like you, to reach their SAT testing goals. To help college applicants accomplish their goals, we have implemented a state-of-the-art program that gives students the opportunity to custom design their own learning plan to maximize their results in the program. For some participants, learning plans will consist of a unique mix of interactive online courses, while others will option to work with one of our elite private tutors, some of the top professionals in Madrid who we have handpicked to lead our instruction of best-in-class SAT test preparation. To further enhance the benefits to each participant, we also offer access to our library of supplemental learning materials such as our SAT practice tests, which are designed to help students find and work on any areas for improvement prior to taking the SAT.
No other SAT test prep consultant service in Madrid works harder to ensure that college applicants are adequately prepared for the SAT like Manhattan Review. As a result, Greater Madrid has rallied behind Manhattan Review and our SAT test prep students as demonstrated by their consistent support in both the academic and business communities. Specifically, all of the top colleges and universities in the area including National Distance Education University, Complutense University of Madrid, Technical University of Madrid, Autonomous University of Madrid, Charles III University of Madrid, Comillas Pontifical University, European University of Madrid, Pontifical University of Salamanca-Madrid, Saint Louis University, San Pablo CEU University, Queen Sofia College of Music, Madrid Royal Conservatory, IE Business School, and EAE Business School all have a longstanding history of accepting Manhattan Review's SAT test prep students. Why? Because like the top businesses in Madrid such as Telefonica, Iberia, Prosegur, BBVA, Urbaser, FCC, and Bank of Spain the top colleges and universities all know that Manhattan Review's SAT test prep students are among the top talent in Madrid with the highest scores on the SAT and demonstrated academic aptitude that surpasses their competition. Let Manhattan Review help to develop you so that you can achieve your academic and professional goals in Madrid as well, starting with reaching your SAT testing goals.

He was able to break down difficult material. I was able to destruct and master the basic things I would need to get a good score on the SAT.
- Sade Catlyn (This student took our SAT preparation course)
Madrid
Phone: +34-911-876-504

Primary Course Venue:

Sheraton Madrid
Calle Alfredo Marquerie 43
28034 Madrid
Spain

NOTE: We do NOT typically have staff at the venue, so email us before visiting the venue.
Meet a Madrid SAT Tutor: Sterling F.
Before traveling to Madrid for a study abroad program with one of the top universities in the area, Sterling had long dreamed of visiting the exciting Spanish city. After finally realizing that lifelong dream and getting to experience the beauty of the city firsthand, Sterling decided to stay in Madrid and make the capital of Spain his new home. With years of hard work and perseverance, Sterling was able to become one of the leading experts in the field of biomedical research. During the last seven years of his career, however, Sterling developed a new passion for helping to develop up and coming professionals like he once was. Sterling found such an opportunity at Manhattan Review, where he could become a private tutor.
As one of our trusted instructors at Manhattan Review, Sterling helps us to provide world-class SAT test prep consultant services right here in Madrid. Sterling not only can impart the benefit of his academic experiences on prospective college students looking to earn their highest possible score on the SAT, but he also wants to do everything he can to ensure both their academic and professional success as well. For Sterling, the best way for high school students to achieve both goals is to learn how to properly study for standardized tests. Sterling teaches his students the importance of adequate test preparation by working with them to develop their most effective learning plan. Together, customizable learning plans and elite private tutors, like Sterling, are the backbone of our successful SAT test prep consultant service.
Our Books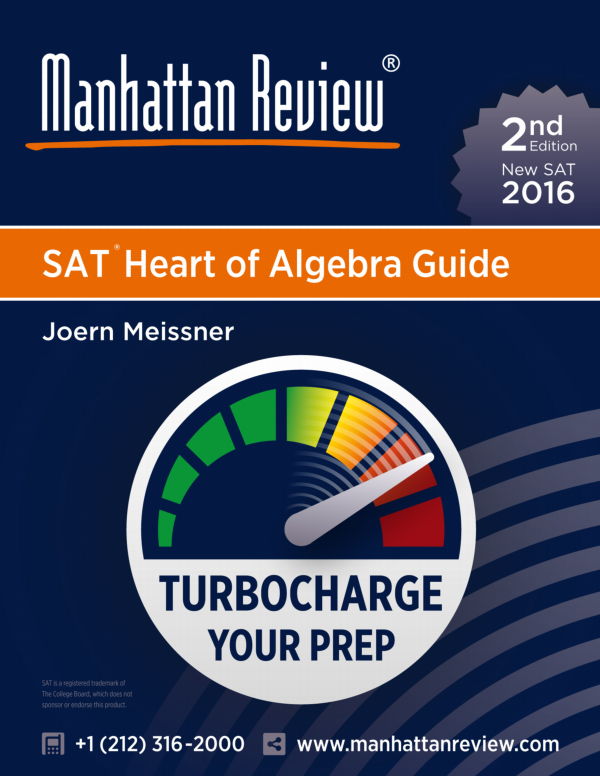 As Seen In