Best SAT Test Prep Courses in Barcelona (Spain)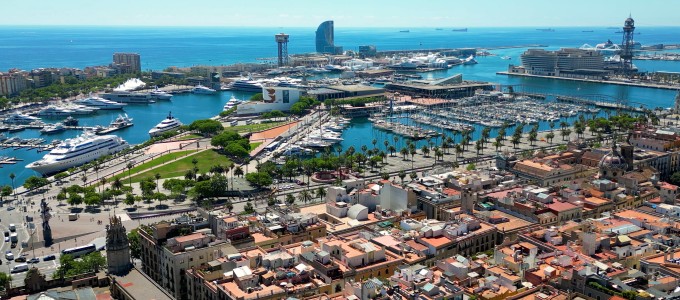 Preparing to take the SAT? Manhattan Review has all the resources you'll need to excel on exam day. We have deconstructed this test to fully understand every section, and we've used our industry-leading knowledge to create high-quality SAT courses designed to help you unlock your potential and achieve your highest score. We understand preparing to take the SAT can be intimidating, but we also know you don't have to prepare for this important exam alone. The SAT is required for admission to the world's leading colleges and universities, and we've created unique preparation courses that allow our students to obtain top SAT scores. We offer multiple types of SAT prep courses ranging from private tutoring to group classes to interactive online courses. For students seeking admission to the most competitive colleges, it is necessary to score in the top percentiles on the SAT. There's no need to make yourself anxious or stressed by wasting time trying to create your own pieced-together study program. Make use of the knowledge and experience of our respected tutors and let industry-leading professionals help you the same way they have helped countless other prospective university students. Here at Manhattan Review, we have retained the services of sought-after tutors in Barcelona, and we have created a unique test preparation method that has helped clients gain acceptance into the top universities in Spain, the United States, the United Kingdom, Europe, and elsewhere.
Since 1999, Manhattan Review has been offering world-class test preparation materials and pairing students with the most accomplished instructors. Our friendly and knowledgeable instructors help students score in the highest percentiles on the SAT, breaking down complex test concepts and offering tips and strategies certain to boost your score. We are proud to offer Barcelona's most flexible, results-driven, and international student-friendly resource for SAT prep. However, you prefer to learn and whatever type of program fits you best, we have an option for you. We offer traditional prep courses in-person and on-site in Barcelona, as well as individually tailored private tutoring and online interactive programs.
Attending a prestigious college or university opens important doors for students just beginning their academic journeys, and where you attend college has the potential to impact you professionally for years after graduation. The SAT is composed of two sections: Evidence-Based Reading and Writing, and Math. Each section has a possible range of scores from 200 to 800. Based on accumulated statistics, the average SAT scores for the top twenty universities in the United States are as follows: 711 to 768 for Evidence-Based Reading and Writing, 740 to 797 for Math, and 1450 to 1654 for total SAT score. While these are merely guidelines and every college or university will vary, the importance of exceptionally high SAT scores cannot be stressed enough. In order to be competitive for the most respected institutions of higher education, it is imperative you demonstrate a strong performance on the SAT.
The SAT is an established part of applying to undergraduate programs, and Manhattan Review offers test preparation designed to help you perform with confidence on the day of your exam. Our courses are offered both in-person and online, and our instructors work varying schedules to ensure there is always a course available when it best suits your needs. Our SAT students consistently obtain the highest SAT scores and are regularly admitted to the best colleges and universities around the world, including Yale, Johns Hopkins University, the University of Chicago, Oxford, Harvard, Columbia University, Cambridge, the University of California at Berkeley, Stanford, the University of Pennsylvania, Dartmouth, New York University, MIT, CalTech, Princeton, the University of Toronto, the University of Southern California, Cornell University, Northwestern University, the University of Melbourne, and elsewhere.
Manhattan Review specifically created SAT prep courses for students seeking the highest possible scores on this exam. If you want to attend one of the world's leading universities, make your application stand out with a spectacular score that immediately sets you apart from other eager applicants. We understand the importance of gaining admission into a respected college, and our comprehensive study guide is unparalleled in the test-prep industry. We're pleased to offer these services to students right here in Barcelona, ensuring you are prepared and ready to ace the SAT.
In the dynamic global environment we live in today, it is not enough to just attend any college. You need to attend a college that will set you up for the career and lifestyle you envision yourself having. Attending a prestigious university is a guaranteed way to make any job application stand out, and the lessons you learn while at university, as well as the friendships you make with peers and the professional relationships you establish with professors and mentors can lead to future opportunities you never dreamed of. Whether you plan to attend college in Barcelona, Spain, or abroad, let Manhattan Review help you achieve the SAT score you'll need to go wherever your dreams take you.

I like his walkthrough of the problems. Also the strategies he gave. It helped me improve my English and writing. I went up on my SAT scores.
- Jeleine Toussarz (This student took our SAT preparation course)
Barcelona
Phone: +34-932-201-721

Primary Course Venue:

Hotel 1898
La Rambla, 109
08002 Barcelona
Spain

NOTE: We do NOT typically have staff at the venue, so email us before visiting the venue.
Meet a Barcelona SAT Tutor: Estefania
Estefania is a creative person who loves learning and describes herself as "a life-long student." While she knows rote memorization has its place, her approach to helping students prepare for the SAT is to help them understand the individual components of the test before guiding them in selecting and applying the strategies that work best for them. Estefania graduated from Cornell University with a B.S. in biology, and she remembers the hours she spent studying for the GRE. "I didn't know what I was doing," she admits with a laugh. "It wasn't until I enrolled in a prep course that I started thinking I might actually be able to master this test." And master the test she did—thanks to her time spent studying the course material and applying useful test-taking techniques, Estefania ultimately scored in the 98th percentile on the SAT, earning herself countless admissions offers from universities and colleges across the United States. Estefania has never forgotten how helpful test preparation was, and when she had the opportunity to complete a fellowship in mammalian biology at the Zoo de Barcelona, she jumped at the chance to live and work internationally.
Since relocating to Barcelona, Estefania sought out opportunities to help other students prepare for the SAT, ultimately finding a home at Manhattan Review. She loves helping students understand the best methods of studying and mastering large amounts of information, and she is beloved for frequently bringing homemade cookies to her tutoring group sessions. Her classes are regularly full of enthusiastic learners, and she is proud to be able to make a difference in their lives. When she isn't working at the zoo or with students, she can be found cooking, playing with her adopted cat, or surfing and spending time at the beach.
Our Books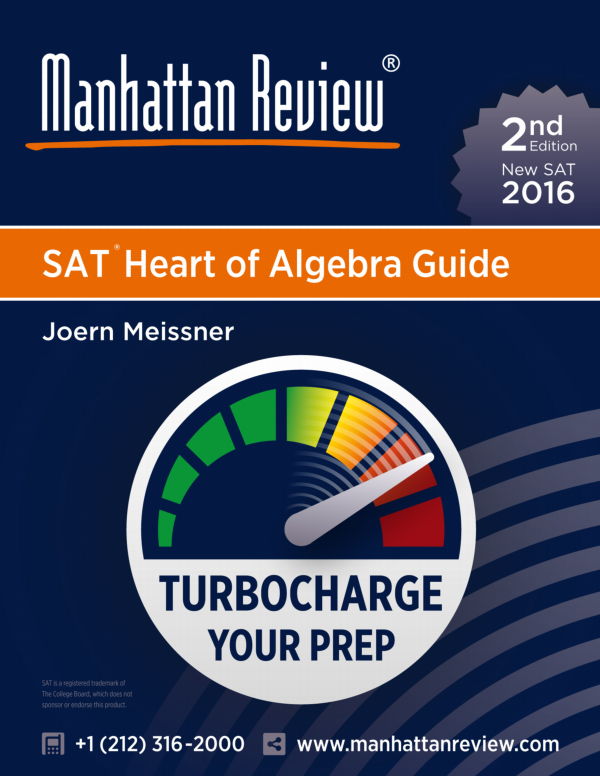 As Seen In