TOEFL private tutoring in Madrid (Spain)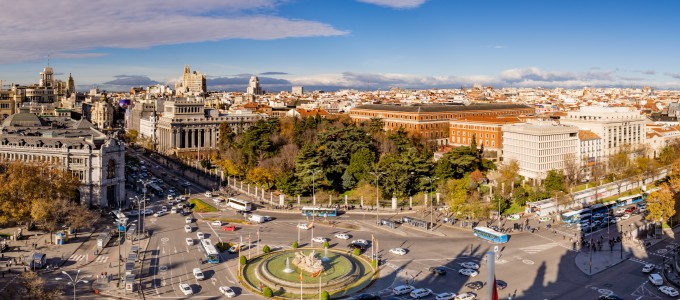 The Test of English as a Foreign Language, or TOEFL, is one of the most widely administered standardized tests around the world used to determine English proficiency. In Madrid, an increasing number of colleges and universities; medical licensing and certification boards; and immigration agencies issuing residential and work visas are requiring non native English speakers to not only take the TOEFL, but also obtain a high score. For non native English speakers, this can be a significant challenge to attempt on their own as they strive to reach their personal goals. Whether you lack confidence in standardized test-taking or need help to master the English language, Manhattan Review has elite private tutors to help you achieve your TOEFL testing goals.
Since 1999, no other test prep consultant service in Madrid has helped more non native English speakers achieve their personal and academic goals like Manhattan Review. As the industry leader in TOEFL test prep services, Manhattan Review offers a state-of-the-art program that is unlike any other. Specifically, our TOEFL test prep program gives our participants the chance to 100 percent customize their own learning plan, which typically consists of either selecting their own unique mix of interactive online courses or working one-on-one with one of our world-class private tutors, some of the leading professionals across a variety of industries throughout Greater Madrid. In addition, we offer participants access to a host of supplemental learning materials through our online catalog of resources such as our TOEFL practice tests, which are not only effective at familiarizing our participants with the TOEFL prior to test day, but also gives them the opportunity to identify and address any potential for improvement of their score.
All throughout Madrid, Manhattan Review has earned tremendous respect for working to develop up and coming local talent, both academically and professionally. As a result, all of the top colleges and universities that are looking for English proficient applicants look to Manhattan Review's TOEFL test prep students. Similarly, the top employers have done the same. Companies across a variety of industries including Telefonica, Iberia, Prosegur, BBVA, Urbaser, Dragados, FCC, Bank of Spain, and Madrid-Barajas Airport have all endorsed both Manhattan Review as well as our TOEFL test prep students because they have indeed mastered the English language and possess the necessary foundation of knowledge and skills to perform well in both an academic and professional setting thanks to being affiliated with the best in the business. Contact Manhattan Review today to learn how to master the English language and much more. World-class TOEFL test prep in Madrid.
TOEFL Private Tutoring
Hours package 12 to 48 hours, Personalized 1-on-1 Tutoring, In Person or Live Online
TOEFL Private Course
12 hours in total, Personalized 1-on-1 Course, In Person or Live Online

My classes with Mr. Scheno were perfect to prepare for the actual TOEFL test – I can give my total recommendation for attending his classes. During our first appopintment he analyzed my strengths and weaknesses to set up my personal course syllabus. These customized classes improved my writing, speaking, reading and listening abilities a lot and raised my confidence to succeed the TOEFL test, which I in fact succeeded. At any time, Mr. Scheno responded rapidly and accurately to my questions and was available even beyond classes. It was a great and successfull experience to work with Mr. Scheno. Many thanks!
- Mirco (This student took TOEFL tutoring)
Madrid
Phone: +34-911-876-504

Primary Course Venue:

Sheraton Madrid
Calle Alfredo Marquerie 43
28034 Madrid
Spain

NOTE: We do NOT typically have staff at the venue, so email us before visiting the venue.
Meet a Madrid TOEFL Tutor: Pascal W.
Like so many of our private tutors at Manhattan Review, Pascal is a respected professional turned instructor. Growing up just outside of Madrid, Pascal often wondered what his contribution would be to his community, as he saw so few opportunities that he could utilize to make a difference with his particular set of talents. Pascal didn't realize at the time that his own academic adversity and overcoming it would give him the necessary tools he would later use to lead other aspiring non native English speakers to achieving their own personal goals, academic and professional included. Well into his career as one of the most respected and well-liked professionals in politics, Pascal is no stranger to influencing others in a positive way, which paved the way to his career at Manhattan Review.
As a trusted member of the Greater Madrid community, Pascal plays a significant role at Manhattan Review, helping to develop his community by working with individuals to help them master the English language. Our students not only appreciate the opportunity to work with someone like Pascal, but also enjoy doing so as he is so down-to-earth. Even more so, Pascal is extremely passionate about seeing his students succeed, first and foremost on the TOEFL, but also personally thereafter. Passionate instructors, like Pascal, who are both knowledgeable and dedicated to teaching others, are the backbone of Manhattan Review's industry-leading TOEFL test preparation services.
As Seen In