Best TOEFL Test Prep Courses and Tutoring in Madrid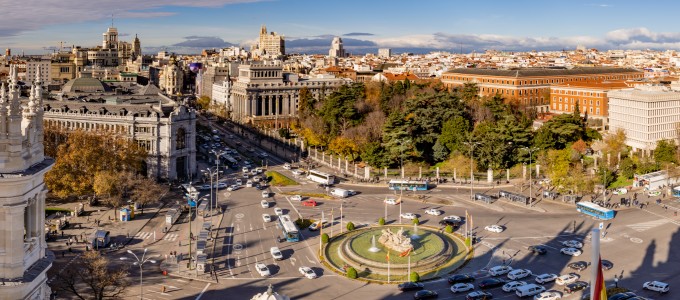 For non native English speakers, the Test of English as a Foreign Language, or TOEFL, can be a significant adversity that they face when applying for many academic and professional opportunities. Used by a growing number of agencies and institutions all around the world including here in Madrid to determine English proficiency, the TOEFL plays a critical role in the application process for colleges and universities; medical licensing and certifications; and residential and work visas. This can be a tremendous amount of pressure on those individuals who are not comfortable with taking standardized tests and lack the necessary preparation tools and resources needed to reach their TOEFL test score goals. Manhattan Review can help. State-of-the-art TOEFL test prep courses to help you achieve the confidence in your English proficiency and your highest possible TOEFL score are guaranteed.
For over 15 years, Manhattan Review has been leading the test prep service industry all over the world, giving non native English speakers, just like you, the necessary knowledge and skills to reach their TOEFL testing goals by helping them to master the English language. We are able to ensure that our participants meet their goals because our TOEFL test prep program is unlike any other. Specifically, our boutique program affords non native English speakers the opportunity to fully customize their own learning plan according to their own learning style and needs. Also in place to help maximize participants' learning potential, Manhattan Review offers each individual access to our library of supplemental learning tools through our website. The TOEFL practice tests are the biggest attraction, giving our participants the chance to both identify and work on any potential opportunities for improvement should they discover any prior to their actual test day.

Great Course! The structure and framework for negotiating will be helpful going forward.
- Greg (This student took our Negotiation and Decision Making Seminar.)
Madrid
Phone: +34-911-876-504

Primary Course Venue:

Sheraton Madrid
Calle Alfredo Marquerie 43
28034 Madrid
Spain

NOTE: We do NOT typically have staff at the venue, so email us before visiting the venue.
Meet a Madrid TOEFL Tutor: Natalia R.
Born and raised in rural Spain, Natalia worked hard to achieve the level of success that she has. Always the type of person to help someone in need, starting with her family and friends, Natalia was destined to pursue a career in environmental science, where she could put her caring nature to good use fighting for a worthy cause. After working nearly ten years to make both Spain and the world a better place, Natalia began to look for opportunities to help develop up and coming talent in her field, but more importantly those who were non-native English speakers, like she was. At Manhattan Review, Natalia was able to find an opportunity that would help her to achieve her goal of working to develop future professionals.
Since coming aboard Manhattan Review in Madrid as an instructor, Natalia has been instrumental in helping our elite team of private tutors deliver world-class TOEFL test prep consultant services. Our students love working with Natalia for so many reasons including her optimistic view along with the fact that she has had similar experiences on her own path to success as a leading expert in her field. Trusted and respected for her wealth of knowledge and experience, Natalia's TOEFL test prep students enjoy learning from her, making her time with them all the more significant, especially as she works to develop their test-taking skills for the best possible results. Having exceptional instructors, like Natalia, who are not only experts in their fields, but also know exactly what our TOEFL test prep students face is one of the reasons our consultant services at Manhattan Review are so successful.