LSAT private tutoring in Madrid (Spain)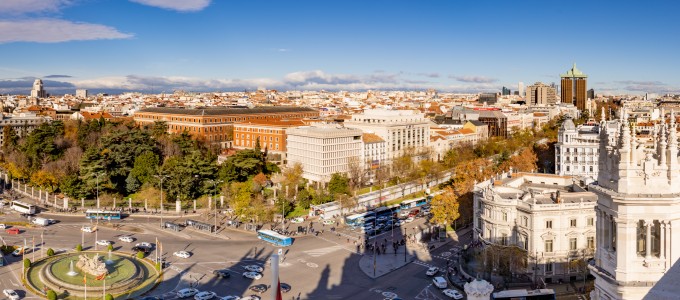 Every year, the Law School Admissions Test, or LSAT, is administered to thousands of prospective law students around the world. In Madrid, the top law schools utilize the LSAT to both determine academic aptitude and potential for future lawyers, in addition to assessing both verbal and analytical skills. Law school applicants are then encouraged to earn their highest possible score on the LSAT, which can cause a great deal of anxiety for aspiring lawyers and ultimately affect their score on test day. Learn how to curb your anxiety and build confidence in your test-taking strategy with the help of an elite private tutor at Manhattan Review. You are guaranteed to achieve your best possible score and much more.
Since 1999, Manhattan Review has been helping more students achieve their testing goals on the LSAT than any other test prep service in Madrid. Our state-of-the-art LSAT test prep program gives prospective law students the opportunity to control their own learning process by custom designing their own learning plan according their own learning style and needs including availability constraints, which often impacts adequate standardized test preparation. At Manhattan Review, we understand that every student is different and no other test prep consultant service works harder to ensure that law school applicants are prepared for the LSAT, starting with our varying approaches to the learning process. For those individuals who desire a more flexible approach, to allow for a more busy schedule, our interactive online courses are best suited for them, while a more traditional interaction with an instructor would best suit the student who requires more immediate feedback and one-on-one time. In addition, all of our participants are given access to our online supplemental materials such as our LSAT practice tests, which are designed to familiarize our students with the LSAT before test day.
At Manhattan Review, we take the necessary time to invest in every single student that comes to our LSAT test prep consultant service. Over the years, both the academic and business communities in Greater Madrid have come to both respect and rely upon Manhattan Review for the best and brightest of talent for their law programs and open positions. Specifically, Manhattan Review's LSAT test prep students have gone on to attend top law programs at IE Law School, National Distance Education University Law School, Complutense University of Madrid Law School, Charles III University of Madrid Law School, Autonomous University of Madrid Law School, and Comillas Pontifical University Law School after completing our program and earning their highest possible score on the LSAT. The same is true of our LSAT test prep students with respect to the top law firms in Madrid and leading businesses from Telefonica to the Bank of Spain. No other LSAT test prep consultant gives you the advantage over the competition to achieve your highest LSAT score or to achieve your academic and professional goals in Madrid like Manhattan Review can. Give Manhattan Review a call today so that we can invest in you.
LSAT Private Tutoring
Hours package 12 to 48 hours, Personalized 1-on-1 Tutoring, In Person or Live Online
LSAT Private Course
12 hours in total, Personalized 1-on-1 Course, In Person or Live Online

Hello, I just wanted to let you know that the current class that i am taking is really helping my studies. George has been a great help and I thank you for fitting the class into my busy schedule.
- Simone (This student prepared for the LSAT with us)
Madrid
Phone: +34-911-876-504

Primary Course Venue:

Sheraton Madrid
Calle Alfredo Marquerie 43
28034 Madrid
Spain

NOTE: We do NOT typically have staff at the venue, so email us before visiting the venue.
Meet a Madrid LSAT Tutor: Lilly B.
Before coming to Manhattan Review in Madrid seven years ago, Lilly lived in several countries around the world due to her husband's in-demand expertise in as a financial expert. Lilly is also an expert in her field, having practiced law in several countries before both her and husband decided to settle down in Madrid. With a background in instruction in addition to practicing law it was a natural fit for Lilly to pursue a secondary career in education. After being discovered by a recruiter from Manhattan Review nearly five years after moving to the Spanish capital, Lilly was well on her way to becoming one of our world-class instructors.
As an elite private tutor for Manhattan Review in Madrid, Lilly is instrumental in helping us to deliver the top rated LSAT test prep consultant services that we are known for providing to aspiring law students and professionals. Our students love working with Lilly not only because she is so down-to-earth, but also because she is so inspirational and positive. No matter what academic conundrum her students face, Lilly is always prepared to help them to adequately deal with their "opportunities" as she sees them all. For her enthusiasm and expertise in LSAT test preparation, we are thrilled to have Lilly as part of our consulting team at Manhattan Review in Madrid.
Our Books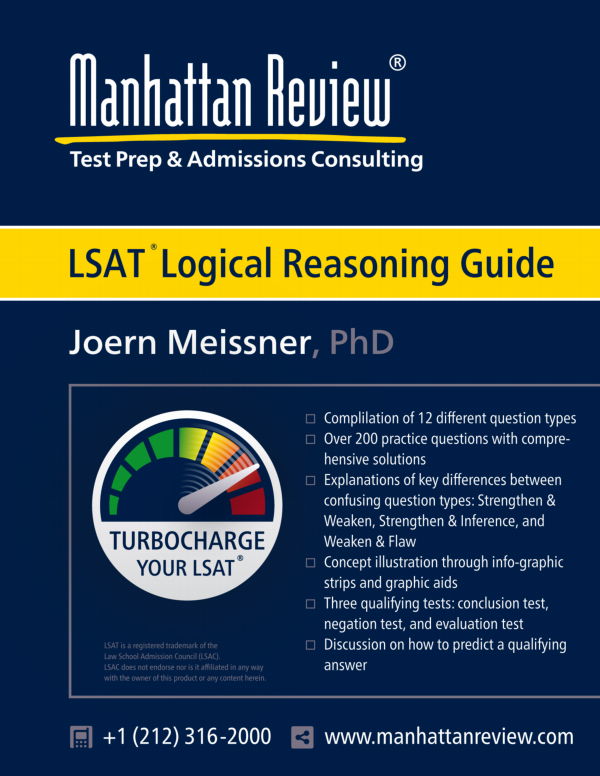 As Seen In