IELTS Private Tutoring in Barcelona (Spain)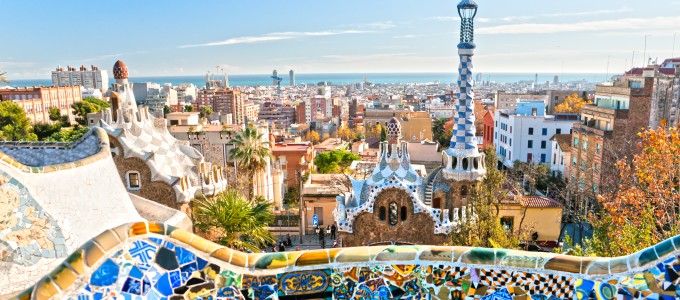 No two students learn in exactly the same way, and what works for one person may not effectively work for another. While many students enjoy the comradery of group classes, other students know they learn most effectively through individualized and customized instruction. If you prefer to receive the personalized attention that only comes from private tutoring, we invite you to contact us today to see what private instruction programs are best for you as you prepare for the IELTS. Our experienced and friendly private tutors are eager to help you succeed on the IELTS, and they know the most effective and efficient test-taking strategies, as well as techniques designed to help you improve your overall score.
When you partner with Manhattan Review, you receive access to industry-leading, comprehensive IELTS preparation. We provide our students with the necessary educational tools to excel on the IELTS, allowing you to gain admission to the world's top English-speaking undergraduate and graduate programs. Those who work with our professional and knowledgeable tutors consistently receive admissions into the most respected and established colleges and universities in the United States, the United Kingdom, Canada, Australia, and elsewhere around the world.
Manhattan Review has offered the leading IELTS preparation resources for students since 1999. For those desiring a customized program of study, we will happily pair you with just the right instructor for your particular test-taking needs. Private tutoring focused around your personal learning style can not only improve your test scores, it can significantly boost your confidence, as well, allowing you to feel prepared and ready on exam day. Our private instruction options are carefully crafted for each individual student, ensuring your personal needs, strengths, and areas of growth are taken into consideration.
One of the best ways to prepare for the IELTS is to work with a private tutor, someone familiar with all aspects of the test who knows what will be required to perform well on the exam. Our tutors are skilled instructors and educators, and many live right here in Barcelona. We have retained the services of individuals with strong academic and teaching backgrounds who are committed to helping future university students achieve their own success. Rather than attempting to change the way you prefer to learn, spend your time working with a private tutor and allow them to take the guesswork out of preparing for the IELTS. Your private tutor will work closely with you to identify your learning strengths while also sharing techniques designed to help you overcome any areas of weakness that might negatively affect your IELTS performance.
The IELTS is one of two major exams used by universities in the English-speaking world to determine English competency (the other exam is the Test of English as a Foreign Language, or the TOEFL). Given that the IELTS is a British test, it is understandably favored by many academic programs in the United Kingdom. The TOEFL, on the other hand, is an American exam, and many U.S. colleges and universities favor it over the IETLS. A great many postsecondary institutions in both counties accept either the IELTS or the TOEFL, and we always recommend our clients verify the English requirements of the undergraduate or graduate program they wish to attend. If you are given the choice between the IELTS and the TOEFL, the best thing to do is practice a version of each test and ultimately select whichever one is easier for you.
Students who live in Barcelona and dream of attending an English-speaking academic institution understand the importance of selecting the best college to attend. There are far more college applications received than there are available spots for incoming freshmen, and you need to make your application materials stand out in a way that sets you apart from everyone else.
Companies who hire college graduates are more discerning and selective than ever, and in order to obtain the job of your dreams, you will need to demonstrate an impressive academic background. Companies in Barcelona and around the world want to hire employees who studied at a prestigious college or university whose name instantly sparks recognition and respect. In order to establish yourself in your preferred career, you must consider what will make you stand out as a prospective employee, and graduating from a world-class institution will always make a favorable impression on potential employers.
Our students consistently obtain admission into the world's leading undergraduate and graduate programs, including Yale, Harvard, University College London, the London School of Economics, CalTech, MIT, Johns Hopkins University, the University of Chicago, the University of Pennsylvania, Stanford, Cornell, Columbia University, Oxford, the University of California at Berkeley, the University of Southern California, the University of Toronto, Princeton, and elsewhere.
Compared to other test prep companies, most of Manhattan Review's clients are not native English speakers, and we have far more experience facilitating international student success on English and American standardized tests than other prep companies. We are a global organization, dedicated to helping students around the world unlock their potential and achieve their highest exam scores possible. Contact us today to find out how we can help you achieve your own academic success.
IELTS Private Tutoring
Hours package 12 to 48 hours, Personalized 1-on-1 Tutoring, In Person or Live Online
IELTS Private Course
12 hours in total, Personalized 1-on-1 Course, In Person or Live Online
Barcelona
Phone: +34-932-201-721

Primary Course Venue:

Hotel 1898
La Rambla, 109
08002 Barcelona
Spain

NOTE: We do NOT typically have staff at the venue, so email us before visiting the venue.
Meet a Barcelona IELTS Tutor: Hideki R.
Hideki moved from his native Japan to the United States for postsecondary study. He completed a bachelor's degree in chemistry at George Washington University and a master's degree in education at Columbia University. He also received a TESOL certificate from American University. He has over ten years of experience in secondary-level education, specializing in teaching English as a second language.
Hideki accepted a position with a pharmaceutical company in Barcelona in 2017, and he joined Manhattan Review shortly after relocating. "I never would have succeeded without the support of world-class tutors," he shares, "and I want to help others obtain their own successes at English-speaking universities." Hideki is known for his generous sense of humor and his ability to make even the most tedious material interesting and memorable. His students also appreciate his extensive and colorful bowtie collection, and in his spare time, Hideki enjoys crossword puzzles and watching internationally acclaimed films.
As Seen In