GRE Private Tutoring in Barcelona (Spain)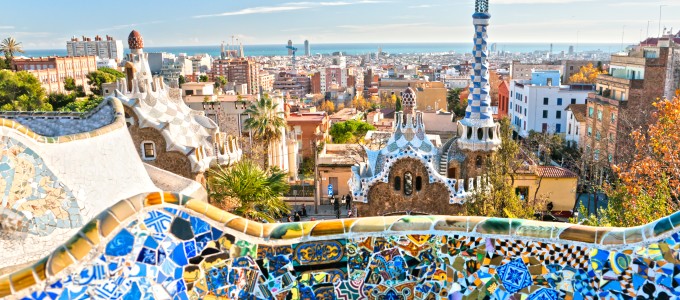 At Manhattan Review, aspiring students receive access to state-of-the-art resources specifically designed to produce impressive results on the GRE. When you work us, you are guaranteed the most effective standardized test preparation available in Barcelona. We are pleased to provide Barcelona students with the educational tools they need to become leaders in their industry, starting with helping them secure admission into the highest-ranking graduate programs, business schools, and law programs in Spain, as well as throughout the United States, Europe, and elsewhere.
Since 1999, Manhattan Review has been the leading resource for students preparing to take the GRE exam. We offer a variety of courses to suit your needs and schedule. Some students prefer our traditional group-based courses, but other students desire a more individualized approach in preparing for the GRE. If you are taking the GRE in Barcelona, prepare for this challenging exam using an approach tailored directly to you by working one-on-one with a private tutor. Our private tutoring program is crafted specifically for each and every student, taking your unique needs, strengths, and areas of growth into consideration.
Working with a private tutor can help you take your GRE preparation to the next level, and it begins by pairing you with just the right tutor. Our Barcelona GRE tutors are world-class instructors and educators who are familiar with the particular specifications of the GRE and know exactly what skills and strategies are best utilized to score in the highest percentiles. We have retained the services of world-class tutors, including successful MBAs who have graduated from leading graduate programs and relocated to Barcelona to advance their careers. No two students learn in the same way, so instead of feeling lost or left behind in a larger group setting, give yourself the peace of mind that comes from customized instruction. In our private tutoring sessions, your tutor will work with you to understand your learning style, discovering and improving upon your strengths while helping you identify and overcome any areas of weakness that might negatively affect your performance on the GRE. Our experienced and professional tutors know exactly how to help students absorb and master our syllabus, allowing you to feel confident and prepared when taking the GRE exam.
Our private tutoring programs are available for students still early in their academic journeys, as well as established and successful professionals looking to increase their earning potential and take their career to the next level. Students who have utilized Manhattan Review's private tutoring options have gone on to be admitted to the world's top graduate, business, and law programs, including Stanford, MIT, Cambridge, Johns Hopkins University, Swiss Federal Institute of Technology, the University of Chicago, Northwestern University, the University of Edinburgh, Karolinska Institute, Yale, Harvard, CalTech, the University of Pennsylvania, and elsewhere.
Barcelona is home to a fast-paced and dynamic business environment, and many internationally-renown companies have chosen to base their headquarters in this lively city. We have worked with numerous professionals to help them achieve the GRE score of their dreams, allowing them to excel in their chosen career. Those who live in Barcelona understand that it is a competitive job market, making it imperative for your resume to stand out from the rest. When it comes to hiring new employees, businesses and firms are more selective than ever, and there continue to be far more applicants than there are available positions. One of the best ways to craft a resume that cannot be ignored is to attend a leading graduate program, earning a degree from an established university. In order to be admitted to a prestigious program, you will need to have high GRE scores, and Manhattan Review is the industry leader at helping students unlock their potential and achieve their highest goals. We understand the challenges involved with balancing a job while preparing for the GRE, and private tutoring sessions can be arranged around your schedule, whether that means daytime, evening, or weekend sessions. Our tutors are here to help you make the most of your valuable time by streamlining your GRE prep, guiding you to focus on the most important techniques and test-taking strategies.
Whether you intend to remain in Barcelona or relocate elsewhere around the world, give yourself the support you deserve to obtain top GRE scores. Manhattan Review is here to be your partner in test preparation, and we can't wait to help you gain admission into the graduate program of your dreams. Contact us today to learn more about our private tutoring options and individualized preparation programs designed specifically for you.
GRE Private Tutoring
Hours package 12 to 48 hours, Personalized 1-on-1 Tutoring, In Person or Live Online
GRE Private Course
12 hours in total, Personalized 1-on-1 Course, In Person or Live Online

I was most impressed with how efficient Vince was with everything, he came prepared and he knew what he was talking about. I liked the efficiency. I already came in with a good idea with what I needed to work on and Vince was great in attacking my weaknesses. I cannot think of anything I disliked or that he could improve about his teaching style.
- Jackson (This student took our GRE Tutoring)
Barcelona
Phone: +34-932-201-721

Primary Course Venue:

Hotel 1898
La Rambla, 109
08002 Barcelona
Spain

NOTE: We do NOT typically have staff at the venue, so email us before visiting the venue.
Meet a Barcelona GRE Tutor: Walter W.
Walter enjoyed years of hard-earned professional success in Barcelona, and now he's happy to pass on everything he's learned to future students at academic institutions. From an early age, Walter remembers being fascinated with human behavior and sought to understand why people make the choices they do. This curiosity guided his studies at the undergraduate level, and he received a bachelor's degree in psychology from the University of California at Los Angeles. The son of two entrepreneurs, Walter sought a way to combine his interests in human behavior and business, and this led him to leave behind the West Coast to pursue graduate education at New York University. There, Walter obtained a master's degree in industrial and organizational psychology. He worked in New York for five years as a consultant specializing in creating cooperative business environments before he received an offer to relocate to Barcelona, where he joined an international consulting firm providing services to the top companies in and around Spain.
While Walter can occasionally be found facilitating group learning, he prefers to work with students one-on-one, as this allows for more specialized learning. Walter is adept at helping his students prepare for the GRE on all fronts, teaching them to master proven skills while also offering guidance on creating test preparation rituals, helping clients practice exercises designed to promote relaxation and clear thinking, and encouraging students to uncover and address any fears they have related to the GRE. Even though Walter takes his work seriously, he is beloved for his sense of humor. When he isn't sharing his experience and knowledge with clients, you can find him cooking tapas for friends at his house, listening to classical guitar music, and working on earning his scuba diving certification.
Our Books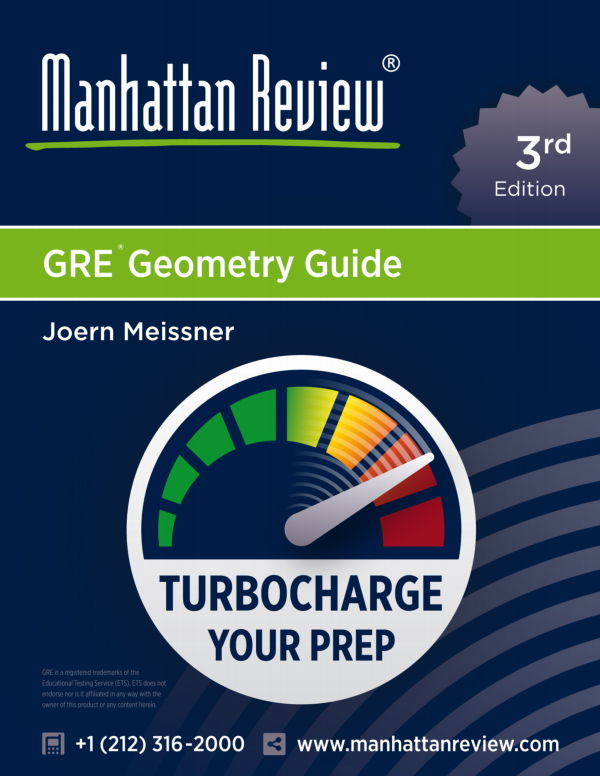 As Seen In