Best GRE Test Prep Courses and Tutoring in Madrid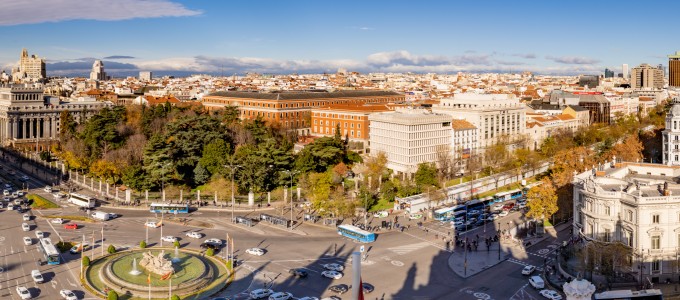 As one of the most significant parts of the application process for thousands of graduate programs around the world, the Graduate Record Examination, or GRE, is one of the biggest challenges that applicants face. Implemented by a growing number of graduate schools to assess verbal and quantitative reasoning; critical thinking; and analytical writing ability, the GRE is used primarily to determine academic aptitude of applicants. As a result, it is imperative that prospective graduate students earn their highest possible score on the GMAT in order to impress their schools of choice. With the help of Manhattan Review's professional GRE test prep services you are guaranteed to reach your desired testing goals. State-of-the-art GRE test prep courses unlike other.
For over 15 years, Manhattan Review has been specializing in providing unprecedented GRE test prep consultant services all around the world including in Madrid. To accomplish this, we offer graduate school applicants the opportunity to fully customize their own learning plan as part of our a la carte service. Specifically, students can choose to engage in a wide variety and growing selection of interactive online courses or participate in one-on-one sessions with an elite private tutors. Whether you are an independent learner or prefer to engage with an instructor so that you can obtain immediate feedback, Manhattan Review's GRE test prep is designed with your needs in mind. In addition to customized learning plans, students can also access a host of supplemental learning materials including GRE practice tests, which have proven to help our test prep students achieve their highest possible test score.
In Madrid, Manhattan Review is the trusted source for the development of top talent as a result of our industry-leading GRE test prep services. For this reason, all of the top graduate programs have come to rely on Manhattan Review for the best and brightest of applicants to admit into their respected programs. Specifically, graduate programs at National Distance Education University, Complutense University of Madrid, Technical University of Madrid, Autonomous University of Madrid, Charles III University of Madrid, King Juan Carlos University, Comillas Pontifical University, European University of Madrid, Pontifical University of Salamanca-Madrid Campus, Saint Louis University Madrid Campus, San Pablo CEU University, IE Business School, and EAE Business School are among the biggest supporters of both Manhattan Review's GRE test prep and students as demonstrated by their continued acceptance of our students over other applicants over the years. The same is true of the top companies across a wide variety of industries including politics, education, entertainment, environment, media, fashion, science, culture, and the arts. At Manhattan Review, we take care to ensure that our GRE test prep students achieve their academic and professional goals in Madrid, starting with reaching their GRE testing goals.

Bill was wonderful! He was most helpful very thorough and patient. He explained everything multiple ways and answered all our questions. I appreciated the solutions work he did.
- Linnet (This student did GRE tutoring)
Madrid
Phone: +34-911-876-504

Primary Course Venue:

Sheraton Madrid
Calle Alfredo Marquerie 43
28034 Madrid
Spain

NOTE: We do NOT typically have staff at the venue, so email us before visiting the venue.
Meet a Madrid GRE Tutor: Marcel P.
For Marcel, becoming an internationally renowned professor in science is far from what he imagined for himself as a youth. In grade school, Marcel struggled with standardized tests until he began to re-evaluate his test preparation techniques upon the advisement of an academic counselor. This is how he first developed an inclination towards helping others, particularly from an academic standpoint. As a long time professor, who just decided to relocate to the famous Spanish city after enjoying a stint as a visiting professor at one of Madrid's most prestigious universities, Marcel found himself being approached by many individuals including one of Manhattan Review's very own recruiters to join the team of GRE private tutors. That was six years ago!
Since coming aboard our staff of elite private tutors in Madrid, Marcel has played a tremendous role in helping Manhattan Review to deliver top rated GRE test prep consultant services. While all of our instructors are phenomenal in the classroom, Marcel particularly shines because he has an inherent natural rapport with every student he comes into contact with. Named professor of the year on numerous occasions, Marcel has one of the best track records in the business for helping students not only meet their GRE testing goals, but surpass them as well, subsequently setting them on the path to achieving academic and professional success as well. At Manhattan Review, we are proud to offer the most dedicated and respected professionals, like Marcel, as part of our team of instructors to continue developing the best and brightest in Madrid.
Our Books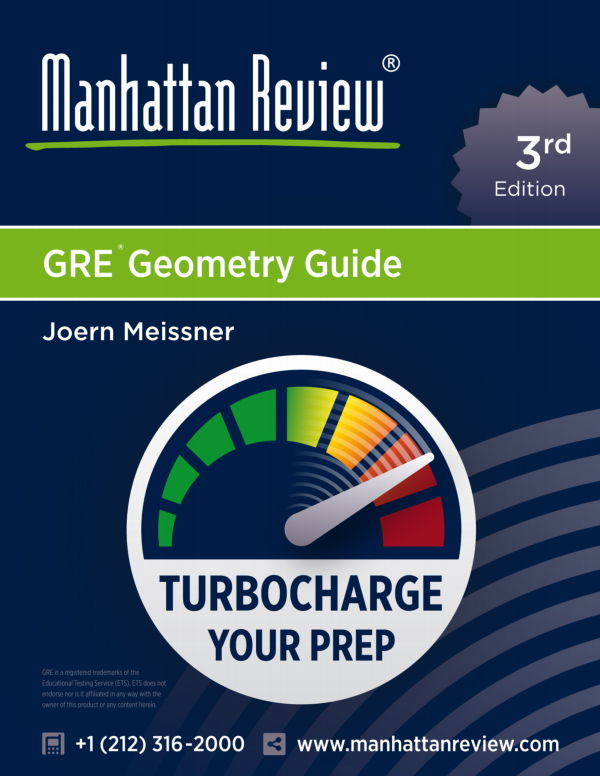 As Seen In