Best GRE Test Prep Courses in Barcelona (Spain)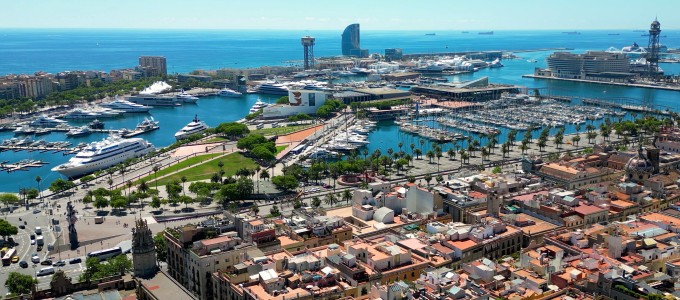 Students seeking the highest GRE scores need to formulate a study plan that will help keep them on track and making progress towards their goal. Manhattan Review has analyzed and deconstructed the Graduate Record Examination (GRE) to create prep courses with a proven track record of success. Our GRE courses are designed to meet the learning needs of every student in Barcelona. Whether you prefer classroom-style group courses or more individualized learning through one-on-one tutoring, we have a format that is right for you and will help you obtain the score you need to secure admittance into a top graduate learning program. Choose the approach that works best for you and your schedule, and we'll break down the GRE into readily understandable components, taking the guesswork out of preparing for the exam. We know the best and most effective strategies to prepare for the GRE, and our syllabus will guide you in preparing both efficiently and effectively for the test.
The GRE is a crucial component of the graduate school application process. This test is used in admission decisions for graduate, business, and law school programs around the world. The GRE General Test is designed to closely reflect the sort of thinking employees and executives are required to perform in today's fast-paced business environments. The exam assesses verbal reasoning, quantitative reasoning, critical thinking, and analytical writing skills, intentionally focusing on skills that have been developed and strengthened over a long period of time and can be applied to vastly different jobs and positions. GRE scores range between 130 to 170 in the verbal and quantitative sections of the exam, and the writing portion is scored on a scale ranging from 0 to 6 using half-point increments. In order to be competitive for the highest-ranking graduate programs, it is imperative to do well on the GRE. An average total GRE score is around 300, but for those seeking admission to the world's best graduate, business, or law programs, scores will need to be far above average. A score of 318 at the 75th percentile is considered "good," whereas a score of 329 at the 90th percentile is considered "excellent." At Manhattan Review, we can help you get those excellent scores through our established curriculum.
For students wanting to obtain advanced graduate-level degrees, being admitted to leading and competitive programs in the United States, the United Kingdom, Canada, Europe, and elsewhere will require an impressive GRE score. There's no point in wasting your valuable time attempting to piece together a study program by yourself. We've already done the work and know what it takes to succeed on this exam. Partner with us and use our collective knowledge and the experience of professionals who have assisted countless students in securing admission to the school of their dreams. At Manhattan Review, we have a unique GRE prep method, and our tutoring services have helped clients in Barcelona get admitted into the best graduate programs in Spain and elsewhere, including Cambridge, CalTech, MIT, Johns Hopkins University, Yale, Cornell, Columbia University, the University of Edinburgh, Swiss Federal Institute of Technology, the University of Copenhagen, Karolinska Institute, Utrecht University, the University of California at Los Angeles, the University of Chicago, Harvard, and elsewhere.
Manhattan Review has been offering world-class test preparation materials since 1999, and we pride ourselves in pairing clients with the most skilled instructors in the area to help them achieve the highest percentile scores on the GRE. Our instructors have mentored a diverse variety of clients, from students who recently graduated university to employees at prestigious internationally-renown companies seeking to take their career to the next level. We are pleased to offer Barcelona's most hands-on, results-driven, flexible, and international student-friendly resource for GRE preparation. Our courses are available in formats to suit every individual, and we offer traditional prep courses on-site in Barcelona, individual tutoring, and interactive online instruction. Courses are offered at different times throughout the day, as well as on evenings and weekends to best accommodate your unique schedule. Whatever your needs, there is a place for you with Manhattan Review.
Barcelona is a fast-paced and dynamic city, and students know that in today's competitive marketplace, it is more important than ever to stand out. One of the best ways to do that is by attending a top-ranked institute of higher learning, allowing you to create a world-class resume capable of taking you to the very top of your profession. Obtaining a graduate degree is not only about the classes you attend and the projects you complete…it's also about the quality of the instruction you receive and the skills you develop under the guidance of esteemed professors. Companies are more selective than ever when hiring, and those in Barcelona know that in order to be considered for the most desirable positions, you need to possess impressive credentials. At Manhattan Review, we can help you gain admittance to world-famous graduate schools and programs, and whether you plan to remain in Barcelona or take your career abroad, we are here to assist you in transforming your learning dreams into reality. Contact us and find out why we're the leader in GRE prep in Barcelona.

Bill was wonderful! He was most helpful very thorough and patient. He explained everything multiple ways and answered all our questions. I appreciated the solutions work he did.
- Linnet (This student did GRE tutoring)
Barcelona
Phone: +34-932-201-721

Primary Course Venue:

Hotel 1898
La Rambla, 109
08002 Barcelona
Spain

NOTE: We do NOT typically have staff at the venue, so email us before visiting the venue.
Meet a Barcelona GRE Tutor: Klara
Klara is a top-notch GRE tutor for Manhattan Review. A curious, inquisitive student at heart, she earned her master's degree in philosophy from Johns Hopkins University. During her time in Maryland, she gained five years of in-depth teaching experience, serving as a teaching assistant and then a teaching associate in addition to perfecting her research skills. An avid reader, Klara loved exploring theories and concepts, but she loved helping others understand them even more. During her time at Johns Hopkins University, she began working for different test prep companies, sharing her academic insights with more than 500 students and clients of all ages and educational backgrounds.
Klara eventually left the East Coast in favor of Barcelona, a city she'd visited while taking a gap year prior to attending Johns Hopkins University and exploring Europe with her sister. She felt at home among the art museums and sweeping architecture, finding the city a wonderful place for reflection and contemplating philosophies and the meaning of life. In Barcelona, just like in Baltimore, Klara receives rave reviews for her test prep work and has students rearranging their schedules just to learn from her. She is consistently praised for her clarity of instruction, presentation skills, and ability to inspire and relate to her pupils. In her spare time, Klara can usually be found reading or writing with a cup of black coffee nearby, and she is excited to be working on her first novel.
Our Books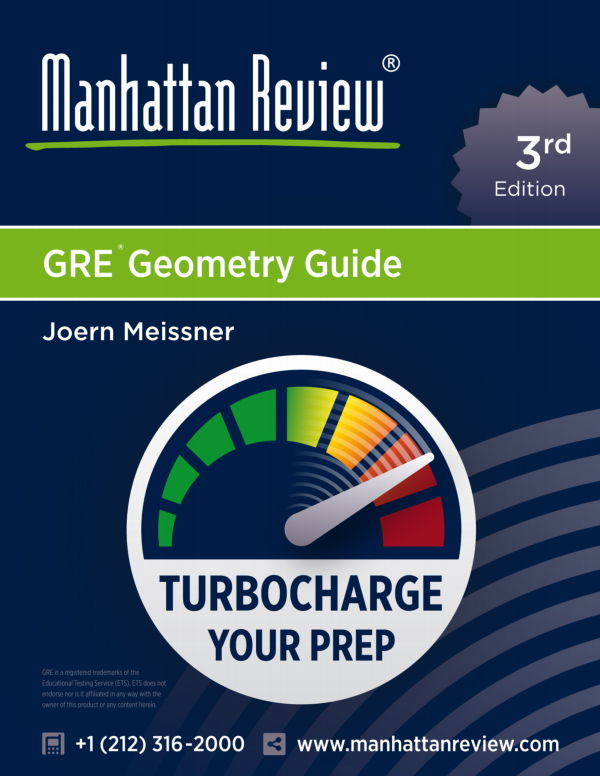 As Seen In