GMAT private tutoring in Madrid (Spain)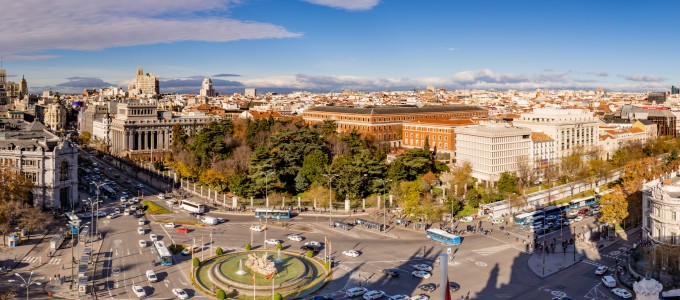 For thousands of business school applicants, the Graduate Management Admissions Test, or GMAT, represents a critical step in the application process that can ultimately determine their acceptance. Designed to assess requisite skills needed to prove academic aptitude such as critical thinking, quantitative reasoning, and the ability to communicate complex ideas all around the world including in Madrid, the GMAT is perhaps the biggest part of the application process, which is why so many prospective business students suffer from GMAT test anxiety. At Manhattan Review, our professional tutors with expert level backgrounds in their fields and proven stellar track records with standardized test-taking are guaranteed to give you the necessary tools you need to both eliminate test anxiety and achieve your highest possible GMAT score.
Since 1999, Manhattan Review has become the number one provider of GMAT test prep consultant services in the world. In Madrid, our unprecedented GMAT test prep program gives business school applicants the opportunity to create their own customized learning plan. Depending on the individual student's learning style and needs, learning plans can consist of interactive online courses, personally selected by the students with the guidance of our dedicated and informed staff, or they can participate in one-on-one private tutoring sessions with one of our expert instructors, professionals who we have handpicked to lead our GMAT test prep sessions. In addition, each of our participants can access our online catalog of supplemental learning materials, particularly the GMAT practice tests, which are specifically designed to help students identify opportunities to improve their score well in advance of test day.
All throughout Greater Madrid, Manhattan Review has garnered a reputation for working with the best and brightest that the area has to offer. As a result, all of the top business schools and companies have come to rely on Manhattan Review for top talent for their respective programs and available positions. Specifically, the IE Business School, EAE Business School, Charles III University of Madrid Business School, Comillas Pontifical University Business School, and Technical University of Madrid Business School all have a history of accepting Manhattan Review's GMAT test prep students over other applicants. The top employers in Madrid such as Telefonica, Iberia, Prosegur, BBVA, Urbaser, Dragados, FCC, Bank of Spain, Madrid-Barajas Airport also agree with the top business schools as demonstrated by their consistent hiring of our students as well. When prospective business students, like you, choose GMAT test prep with Manhattan Review they are choosing to align themselves with the best in the business and the best in Madrid. Choose success. Choose Manhattan Review for your GMAT test prep service.
GMAT Private Tutoring
Hours package 12 to 48 hours, Personalized 1-on-1 Tutoring, In Person or Live Online
GMAT Private Course
12 hours in total, Personalized 1-on-1 Course, In Person or Live Online

I took the GMAT yesterday and . . . scored 80 points higher than last time. Thanks for all your help and the excellent weekend classes. Thank you David, the course was outstanding!
- Bruno (This student took our London GMAT classic course)
Madrid
Phone: +34-911-876-504

Primary Course Venue:

Sheraton Madrid
Calle Alfredo Marquerie 43
28034 Madrid
Spain

NOTE: We do NOT typically have staff at the venue, so email us before visiting the venue.
Meet a Madrid GMAT Tutor: Augustus L.
Like so many of our elite private tutors at Manhattan Review in Madrid, Augustus became an instructor for us after spending years cultivating his career as a finance expert. After being prompted to move to Madrid with his wife so she could help out her family, Augustus was able to land an opportunity that gave him the chance to maximize his experience as well as continue to grow by coaching and mentoring others. Augustus forged a lifelong relationship with his mentor, who has left an indelible imprint on him. At Manhattan Review, Augustus found a way to impact future business professionals the way his mentor helped him.
Since becoming a member of our elite private tutoring team at Manhattan Review, Augustus has played an instrumental role in helping us to deliver the state-of the-art GMAT test prep services that we are known for in Madrid. Our students love to work with Augustus because he is so passionate about what he does. Augustus is dedicated to helping students to reaching their testing goals, starting with designing the right learning plan that is tailored to their individual needs. As someone who had to take the GMAT twice to get a desirable score, scoring in the 99th percentile on his second try, Augustus is honest about his own experiences and, more importantly, is willing to give others the benefit of his experiences to help them improve their own scores.
Our Books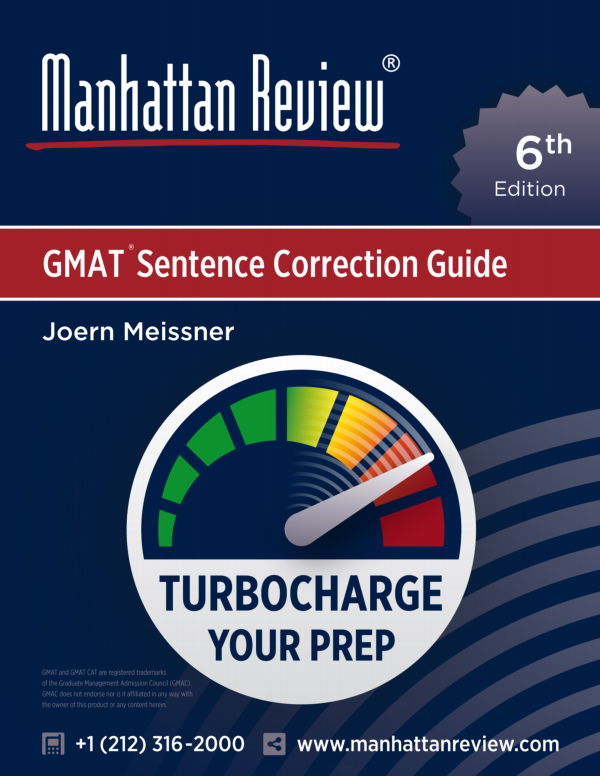 As Seen In