GMAT Private Tutoring in Barcelona (Spain)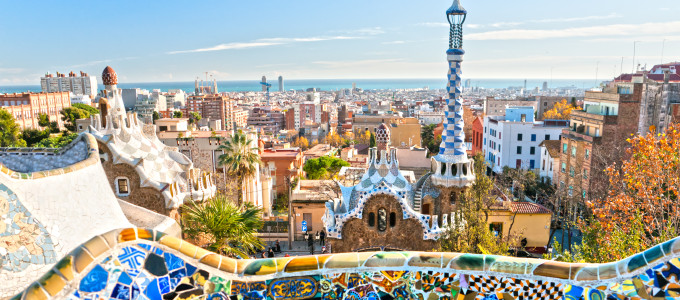 Since 1999, Manhattan Review has been the number one resource for students preparing for the GMAT exam. In Barcelona, hundreds of aspiring MBA's have benefitted from our GMAT private tutoring services. We provide Barcelona students with the industry-leading educational tools they need to gain acceptance into the top business schools in Spain as well as throughout the United States, Europe, and elsewhere.
While some students prefer studying in classroom-style groups, others prefer a more individualized approach to preparing for the GMAT. If you are planning on taking the GMAT in Barcelona, take your preparation to the next level with a private tutoring program created just for you and customized to your unique needs. No two students learn in the exact same way, which is why we offer one-on-one tutoring services. In these sessions, we will help you identify your learning style, discovering and building upon your strengths and helping you work around and overcome any weaknesses that might negatively affect your GMAT performance.
Private tutoring programs are available for students early in their academic journeys, as well as successful professionals who want to increase their earning potential and take their career to the next level. Students who have utilized Manhattan Review's private tutoring options have gone on to be admitted to the world's most highly respected business schools, including IE Business School, Harvard, the University of Texas at Austin, INSEAD, Oxford, IESE, Duke, the University of Pennsylvania, Northwestern University, Stanford, the University of California at Berkeley, the London Business School, and elsewhere.
Barcelona is home to numerous internationally recognized companies, and we have worked with many professionals, from those early in their career to those who are more established, helping them achieve their MBA dreams. The reality is that Barcelona is a competitive marketplace, and it is imperative to stand out from other job applicants by having a strong resume showing you received an MBA from a leading business school. In order to ensure your acceptance to a leading business school, high GMAT scores will be required, and Manhattan Review knows just how to help you get these scores. Our private tutoring programs are designed with you in mind, and sessions can be arranged around your schedule, including in the evenings or on weekends. We understand the challenges inherent to balancing a job while preparing for the GMAT, and our tutors are here to assist you in making the most of your time by helping you streamline your exam prep in order to focus on the most important test-taking techniques and strategies.
Manhattan Review hires only the best instructors in Barcelona. We then give them the industry's best GMAT course syllabus, providing them with a tried-and-true format to follow when helping individual learners master the skills needed to obtain a high score on the GMAT. Our engaging and knowledgeable instructors have mentored a variety of learners, and we are pleased to offer Barcelona's most personalized, flexible, and results-driven resource for GMAT preparation.
Earning an MBA is not simply about attending classes and completing projects. It's about the quality of the instruction you receive in your classes, as well as the relevancy of the projects you complete to real-world tasks you will eventually face in the business world. It is also about the connections you make within your business program. This is why you want to attend a top-ranked institution of higher education, allowing you to build professional relationships while establishing a resume that will permit you to live and work wherever you please. Companies are more selective than ever, and there continue to be more and more applicants for the most desirable positions. Help yourself stand out from the crowd by securing high total and sectional GMAT scores, attending a prestigious business program, and making hiring managers take notice of you. Whether you plan to remain in Barcelona's exciting and ever-evolving market or take your career to another country, unlock your potential with Manhattan Review and obtain top GMAT scores through an individual tutoring program designed specifically for you.
GMAT Private Tutoring
Hours package 12 to 48 hours, Personalized 1-on-1 Tutoring, In Person or Live Online
GMAT Private Course
12 hours in total, Personalized 1-on-1 Course, In Person or Live Online

Bill was extremely knowledgeable about all of the concepts and was able to effectively answer all of my questions. He went above and beyond to accommodate my needs as student and has honed my skills in preparation for my GMAT.
- Frank (This student did private tutoring in Boston)
Barcelona
Phone: +34-932-201-721

Primary Course Venue:

Hotel 1898
La Rambla, 109
08002 Barcelona
Spain

NOTE: We do NOT typically have staff at the venue, so email us before visiting the venue.
Meet a Barcelona GMAT Tutor: Johnny W.
Born and raised in Barcelona, Johnny has always had a head for business. He started his first company when he was just twelve-years old, walking dogs in his neighborhood. "Ever since I can remember, I've wanted to earn my own money," recalls Johnny. "I like knowing I can take care of myself, as well as my family." Johnny continued walking dogs, eventually hiring other dog walkers to work under him, gaining practical, hands-on management skills that continue to serve him well. Johnny eventually sold his dog walking business when he was accepted into IESE's MBA program in order to focus exclusively on school, and he credits the tutoring he received through Manhattan Review for helping him get into his first-choice business school. He also credits his mother, saying, "She always made sure I did my homework and supported me in finding tutoring when I needed help and didn't understand something."
Johnny loved his time at IESE and maintains strong friendships and professional business relationships born of his time in the program. He now works as a consultant to small businesses, both those seeking to become established and those seeking to expand their existing customer base. He has a special passion for helping others learn and implement successful business-building strategies, which he believes are quite similar to successful test-taking strategies. "It's about being patient, keeping yourself organized, and staying focused on your goal," he explains. The students and clients he works with appreciate his dedication and understanding, and he has developed a reputation for taking his time to understand the learning style of every person he works with. "My goal is for everyone I work with to go into the GMAT feeling prepared, confident, and ready to apply the skills they learned through our time together," Johnny says.
While Johnny occasionally teaches larger groups, he prefers working one-on-one with students who are prepared to be diligent about their GMAT prep. During his private tutoring sessions, you can expect a rigorous curriculum designed to turn standardized test takers into high scoring GMAT exam champions. Even though he no longer walks dogs for a living anymore, you'll often see Johnny out with his rescue dog, Vera, going for a run or just enjoying a stroll through Barcelona.
Our Books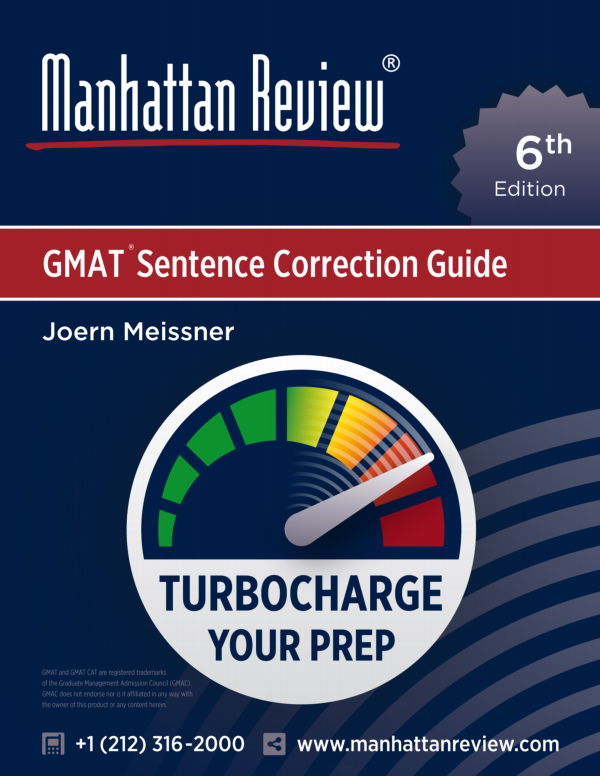 As Seen In