Best GMAT Test Prep Courses and Tutoring in Madrid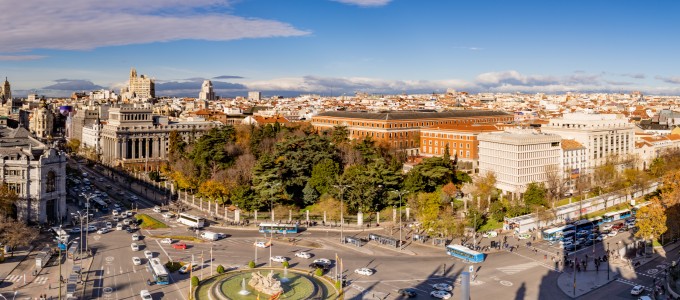 For aspiring business students, just like you, the Graduate Management Admissions Test, or GMAT, is one of the biggest and most significant components of the application process for business school. All over the world, including right here in Madrid, the GMAT is often a roadblock for many business school hopefuls without adequate test preparation. Designed to measure critical thinking, quantitative reasoning, and the ability to communicate complex ideas, the GMAT is primarily used to determine academic aptitude and overall potentiality of applicants. As a result, prospective business students are urged to earn their highest GMAT score in order to gain acceptance into any of the top business programs in Madrid. Manhattan Review has top rated GMAT test prep courses that are guaranteed to help you reach your testing goals.
For over 15 years, Manhattan Review has been the number one trusted source for GMAT test preparation consultant services in Madrid. As the industry leader in GMAT test prep services, Manhattan Review delivers a state-of-the-art program that is unlike any other. Specifically, prospective business students are given the opportunity to custom design their own learning plan, according to their own individual learning style and needs. For some students, a more modern approach may be necessary, giving them the chance to work independently. For other students, a more traditional learning approach may be more beneficial, allowing them to work one-on-one with one of our elite private tutors, some of the top professionals across a variety of fields in Madrid. Additionally, all of our students, regardless of which type of learning plan they design for themselves, are given access to our online catalog of supplemental learning materials such as our GMAT practice tests in an effort to ensure that they reach their testing goals.
No other GMAT test prep consultant service in Madrid adequately prepares future business professionals for both academic and professional success like Manhattan Review. As a result, all of the top business schools have come to rely on Manhattan Review for top talent to admit into their prestigious programs. Namely, the IE Business School, EAE Business School, Charles III University of Madrid Business School, Comillas Pontifical University Business School, and Technical University of Madrid Business School have all endorsed both Manhattan Review and our business students by continuing to accept our business students into their programs over their peers. They do so for two reasons: Manhattan Review's GMAT test prep students are among the highest scorers on the GMAT and they also demonstrate high academic aptitude and potentiality, which ultimately benefits their respected programs. Similarly, the top companies including Telefonica, Iberia, Prosegur, BBVA, Urbaser, Dragados, FCC, Bank of Spain, Madrid-Barajas Airport also stand by Manhattan Review's work with up and coming business professionals as exemplified by their consistently choosing to employ our GMAT test prep students. Let us help you achieve success in Madrid as well. Give Manhattan Review a call today to get started.

I actually took it today and you will be pleased to hear that I got a 740. I was very pleased with the result and wanted to let you know.
- Lucy (This student took advantage of our private tutoring)
Madrid
Phone: +34-911-876-504

Primary Course Venue:

Sheraton Madrid
Calle Alfredo Marquerie 43
28034 Madrid
Spain

NOTE: We do NOT typically have staff at the venue, so email us before visiting the venue.
Meet a Madrid GMAT Tutor: Bella D.
Before joining our elite team of private tutors at Manhattan Review in Madrid, Bella traveled the world as a prominent economist, consulting for several major companies. Although Bella thoroughly enjoyed her work, affecting change while she achieved expert level experience in her field, she also enjoyed taking on interns by helping them to achieve their own professional goals. For Bella, working with others has been a long time passion that started from her days as a teenager tutoring her peers after school. As a result, it didn't take long after she landed a professional opportunity that permanently moved her to the third-largest city in the European Union, for a Manhattan Review recruiter to encourage her to continue her passion by becoming a GMAT test prep instructor.
As one of our trusted private tutors at Manhattan Review in Madrid, Bella plays an integral role in helping us to deliver the best in-class GMAT test prep consultant services to prospective business students. Among her many attributes is Bella's incredible sense of humor that helps to make her students feel more comfortable interacting within a classroom setting. Bella is also intent on helping her students to achieve success in Madrid after sitting for the GMAT, like all of our dedicated instructors, which has helped Manhattan Review garner respect as the industry leader in GMAT test prep services.
Our Books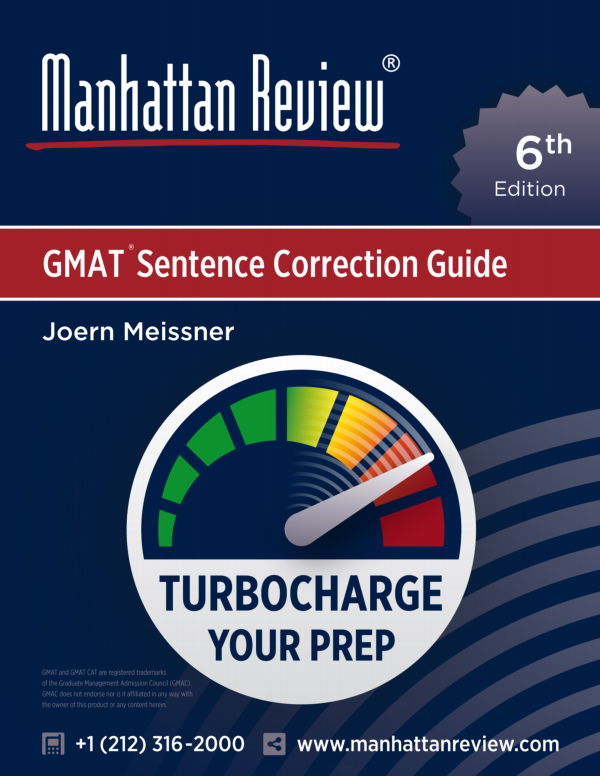 As Seen In