Best ACT Test Prep Courses in Barcelona (Spain)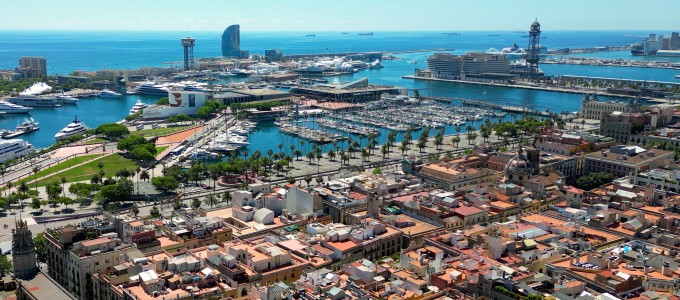 Are you a Barcelona-based student preparing to take the ACT? Here at Manhattan Review we have all the resources you need to excel when exam day arrives. We have analyzed and deconstructed this complex exam to fully understand each section, and we've used our industry-leading knowledge to create convenient, high-quality ACT courses designed to help you achieve your highest test score. We know preparing to take the ACT can be intimidating, but we also know no student has to prepare for this important exam alone. The ACT is a standardized test used for admission into the most established and respected colleges and universities, and we are proud to have created unique preparation courses that allow our students to obtain top ACT scores.
Manhattan Review offers multiple types of ACT prep courses ranging from private tutoring to group classes to interactive online courses. For those students seeking admission to the most prestigious colleges, it is necessary to score in the top percentiles on the ACT. While this can be challenging, there's no need to stress or overwhelm yourself attempting to piece together your own preparation program…make use of the knowledge and experience of our respected tutors and let the brightest minds in the industry help you the same way they've helped countless other prospective university students. At Manhattan Review, we have retained the services of the most sought-after tutors in Barcelona, and we have partnered with them to create a unique test preparation method that has helped our clients gain acceptance to the top universities in Spain, the United States, the United Kingdom, Europe, and elsewhere.
Manhattan Review has been offering world-class test preparation instruction and pairing students with the most accomplished tutors since 1999. Our friendly and experienced instructors help students just like you score in the highest percentiles on the ACT, breaking down complicated test concepts and sharing tips and techniques certain to improve your score. We are pleased to offer Barcelona's most flexible, results-driven, and international student-friendly resource for ACT prep. Whatever your learning style and whatever your preparation needs, we have an option for you. We offer traditional test preparation courses in-person and on-site in Barcelona, as well as individualized private tutoring programs and online interactive courses.
Attending a respected college or university opens important doors for students just beginning their academic and professional journeys, and where you attend college has the potential to impact you for years after graduation. The ACT is intended to reflect what students learned during high school and is composed of four multiple-choice tests—English, mathematics, reading, and science—as well as an optional writing test. The English section requires a student to revise and edit a provided text; in addition, short essays in various genres offer rhetorical situations that must be considered before appropriate responses are selected. The mathematics section of the ACT assesses a student's knowledge of basic formulas and computational skills. The reading section is designed to measure a student's ability to closely read a passage, engage in logical reasoning about the passage using evidence, and combine information from multiple sources to produce specific answers. Skills such as locating and interpreting details, understand the sequence of events, determining the meaning of context-dependent words, and analyzing claims and arguments are all assessed. The science section of the ACT measures skills required to understand and work in the natural sciences, including interpretation, analysis, evaluation, and problem-solving skills, to name a few. The score range for each of the four required tests is 1 to 36. A composite score is created by taking the average of the four test scores and rounding it to the nearest whole number. In general, a "good" ACT score is any score falling at or above the 75th percentile, which equates to a composite score of 24. It must be stated that a "good" score is not nearly strong enough to gain admittance into a leading college or university, and among the most selective institutions of higher education, incoming students routinely obtain a composite score in the range of 33 to 35. In order to be competitive for the leading colleges, it is imperative to demonstrate a strong performance on the ACT.
The ACT is an established part of applying to undergraduate programs, and Manhattan Review offers preparation courses designed to help you perform with knowledge and confidence on exam day. Our courses are offered in-person as well as online, and our tutors and instructors offer various meeting times, ensuring there is always a course available to best suit your needs. Our ACT students consistently obtain the highest ACT scores and are regularly admitted to the best colleges and universities around the world, including New York University, Harvard, Yale, CalTech, MIT, Johns Hopkins University, the University of Chicago, Columbia University, the University of Southern California, Dartmouth, Cambridge, the University of California at Los Angeles, Oxford, Stanford, the University of Pennsylvania, Cornell, Northwestern University, Princeton, the University of Melbourne, the University of Toronto, and elsewhere. If you want to attend a leading university, make your application stand out from the rest with a score that will immediately gain attention and set you apart from other applicants. We are pleased to offer preparation services to help students in Barcelona excel on the ACT.
Barcelona
Phone: +34-932-201-721

Primary Course Venue:

Hotel 1898
La Rambla, 109
08002 Barcelona
Spain

NOTE: We do NOT typically have staff at the venue, so email us before visiting the venue.
Meet a Barcelona ACT Tutor: Carla G.
A native Spanish speaker, Carla remembers learning about the English section on the ACT and feeling "terrified…while I'm proud of my heritage, I knew I didn't speak, read, or understand the nuances of the English language as well as I needed to," she says. This prompted her to discuss preparing for the test with her mother, who agreed she should enroll in a prep course intended to help her prepare for the exam. Looking back, Carla says, "That prep course was one of the best things I ever did." She enrolled in a prep course where she actively participated in group sessions designed to help students master all aspects of the test, understanding and applying the most effective test-taking strategies and learning to pace themselves over the course of the exam. Carla was amazed at how helpful these sessions were. She demonstrated an outstanding performance on the ACT and was accepted to her first-choice college, Cornell University.
At Cornell, Carla studied nutrition and kinesiology, and after she graduated, she was offered as a position as a consultant working with elite athletes around the world. Carla most often works with students through online interactive test preparation, and she loves the freedom and flexibility working online offers. When she's not helping students gain admission to the world's leading universities, you'll find her knitting, practicing tai chi, or working on her mandolin skills while her cat hides under the sofa.
Our Books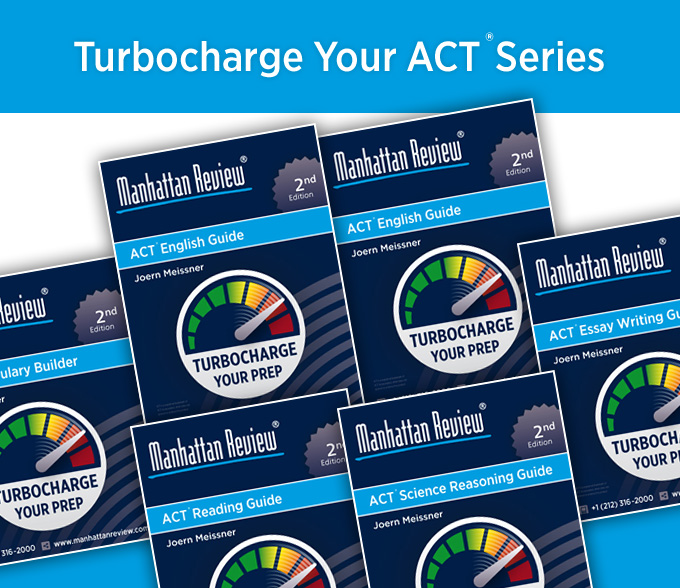 As Seen In